PERFORMANCE MANAGEMENT CONSULTING & PROJECTS
Project Management & Performance Management
In the early 2000s, Finland wanted to launch the construction of a new nuclear plant. After a tender, Finland opts for the construction of a European Pressurized Reactor (EPR) at Olkiluoto, which already hosts two nuclear reactors (OL1 and OL2). The goal of this project is to provide a reliable, cost-effective, safe and environmentally friendly source of energy. The contract was signed on December 18, 2003 by a consortium led by AREVA (including AREVA NP and SIEMENS) for the supply of an EPR to the Finnish electrician Teollisuuden Voima Oyj (TVO). The two major issues for AREVA are the respect of the requirements of the TVO customer and the qualification of the design of the EPR with the local safety authority (STUK).
Scope of the service
Expertise and assistance in piloting the I & C lot of the OL3 project, nuclear island, in 3 successive phases:
Audits design control systems (polar Pont, for example)
Architecture and systems qualification – Supplier monitoring, in particular AREVA NP Germany
Preparation of platform tests for commissioning
Related missions: :
Nuclear ventilation: technical recommendations on some buildings of the EPR Flamanville – DCNS
Specification of the future PLM – "Product Life-cycle Management" of new constructions (notably electric production reactors) – AREVA (long-term support), EDF (coaching)
Benefits of the intervention
Formalization and structuring of the I & C qualification file: based on REX and exchanges between actors
Creating a climate of trust with TVO and STUC
Contribution to the management of AREVA NP Germany's I & C engineering teams
Improved visibility of DG AREVA on project progress and the hard points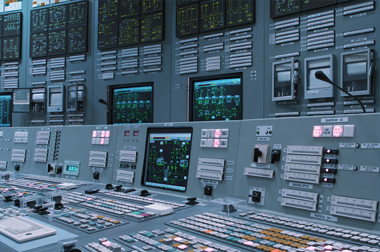 Goals / Challenges
Master the development process of the lot I & C technologies and tools (Siemens)
Share REX for EPR series,
Empowerment and demonstration of initiative capabilities in stakeholder management: the TVO operator, the STUK safety authority and AREVA NP Germany,
Mission in English, direct interfaces with Finnish actors and engineering AREVA NP Germany.